Take a look at some of the most beautiful and can't-miss locations for a dream summer vacation in Europe.
10. BLED, SLOVENIA
This holiday town is known for the mesmerizing blue Lake Bled. Be sure to visit the 5,249-foot long wooden walkway (pictured) across the Radovna river, built in 1893.
09: PAMUKKALE, TURKEY
Visit Pamukkale for one of the world's most beautiful natural mineral-bath spas. You can also take a look at the ruins of the Roman city of Hierapolis (pictured) and explore the various forts, temples and museums.
08:  HALLSTATT, AUSTRIA
Go hiking through the hills or try authentic local cuisine in this beautiful salt mine village, which has been inhabited since 1,000 BC.
07:  MANAROLA, ITALY
Visit this picturesque northern Italian town, try your hand at wine-making and explore the wilder, more rugged charms of Italy's north.
06: COLMAR, FRANCE
Take a walk through streets dotted with colorful houses or simply stop at a café to sip a fine glass of wine. After all, Colmar is called the "Capital of Alsatian Wine.
05: FORMENTERA, SPAIN
Visit this beautiful Spanish island to gaze at the surreal sunsets from the infinity beach or shop at the local hippy market. Go hiking to see all the lighthouses or visit the beautiful salt plains.
04: MEYRIN, SWITZERLAND
This one is for all the science lovers out there. Take a guided tour of CERN (pictured), the European Organization for Nuclear Research. Learn about the big bang and get a first-hand view of one of the world's foremost centers of scientific discovery.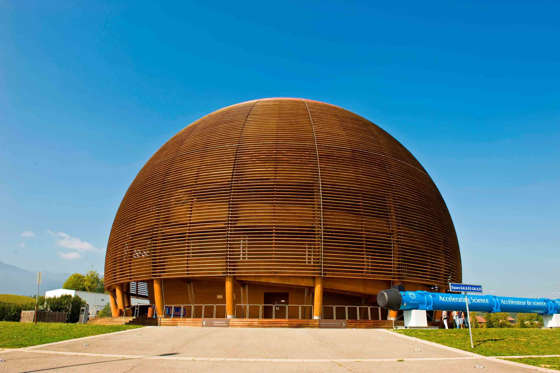 03: SANTORINI, GREECE
For a rustic Greek encounter, be sure to visit the island of Santorini and indulge in the food, wine and cozy hotels with a stunning view of the Aegean Sea.
02: DINANT, BELGIUM
On the banks of the beautiful river Meuse lies the lovely town of Dinant. Only an hour's drive from Brussels, it's best-known landmark is the beautiful 13th century church of Notre Dame de Dinant.
01: Venice
Venice never loses its capacity to enchant. Summer brings some of the most daunting crowds, but there's a reason why they come: the sheer loveliness of an exquisite city that seems miraculously built on water. Venice's churches and museums offer antique glories aplenty, but there is also a vibrant contemporary art scene, even away from the Art Biennale. Venice is a unique, magical place 365 days a year. But much of the time you'll be sharing that magic with thousands of other visitors.